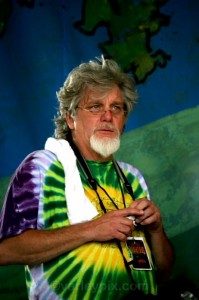 "Like the ancient Greeks before him, Bob Compton understands that by combining a visual depiction of musicians with their instruments, something profound occurs: the image vibrates like a tuning fork struck by the viewer's memory. Thus when viewing Compton's photographs, one feels like costco laminator machine slotsup clicking one's fingers or swaying to unseen rhythms. As though from far away, the strains of saxophone or muted trumpet or singing voice awakens in us the music of our past. Even more, we suddenly find ourselves immersed in the heart of the musician, which, like all great art, is as close as we can get to the act of creation."   Richard Bixler, Six Shooter
The eldest son of a prominent Arkansas trial lawyer, he had been groomed to follow in his father's footsteps; at 15 he was a United States Senate Page for the esteemed Senator J. William Fulbright.
It wasn't long, however, until an incurable lust for the nightlife and the road made him quit law school and begin a series of attempts at "real" jobs that lasted into his mid thirties. 

He was working as a criminal defense investigator when he discovered that he was gifted at generating what his friend Herman Leonard called "interesting images."
At age 43, he jettisoned everything else in his life and moved to New Orleans, where he spent his days and nights roaming the streets with his camera, teaching himself how to use available light, mostly because he couldn't afford a strobe. One afternoon in 1996, his neighbor asked him if he took band photos. He shot The Flavor Kings the next day, and a night later, shot them in performance at the world famous Maple Leaf Bar.
What has transpired since has been astounding, even to him.
He and his camera became ubiquitous at New Orleans music clubs and festivals. He was accepted into the musical community of that fascinating city, and went from shooting from front of house to the photo pit to backstage to onstage. He became friends with musicians, roadies, producers, sound and light men and venue and festival managers. Woven into the fabric of New Orleans music and culture, Compton is one of three white men invited to a Mardi Gras Indian sewing circle- with his camera.
In 2001 he succumbed once again to his wanderlust and began to spend summers traveling the festival circuit. He then began touring with bands, including Galactic, The Radiators and Michael Franti and Spearhead. Well received and lauded shows of his work in New Orleans, Los Angeles, San Francisco and Santa Fe led to a one man show at The Ivy Brown Gallery in Manhattan's Meat Packing District in 2008 (https://buycollegeessays.online/do-my-college-homework)
Compton now spends fall, winter and spring in New Orleans, dividing his efforts between cataloging his archives and generating new images from his unique position of shooting the music scene from the inside, providing his viewers with an intimate look at New Orleans' special and wonderful culture. 

He is a founding member of ART DOCS, The New Orleans Photo Alliance, and The Backsteppers Social Aid and Pleasure Club.